SoftwareONE (Sendlingen), Poing bei München und SoftwareONE (Messe/Riem)
Senior Cloud DevOps Engineer (gn)
München, Poing und München

Bitte bewerben Sie sich hier auf "ITbavaria.de" mit dem "Jetzt bewerben" Link/Button rechts oben.

Why SoftwareONE?
SoftwareONE is a leading global provider of end-to-end software and cloud technology solutions, headquartered in Switzerland. 
With around 7,700 employees and sales and service delivery capabilities in 90 countries, SoftwareONE provides around 65,000 business customers with software and cloud solutions from over 7,500 publishers. 
Senior Cloud DevOps Engineer (gn)
contract: full-time, start date: 1.1.2022, location: Leipzig, Krakow, Warsaw or remote
key facts
Part of our Inhouse Infrastructure IT team
Designing secure, efficient, reliable, scalable, highly available and fault tolerant systems on Amazon AWS and Azure
Lead efforts to identify appropriate use of cloud architecture best practices. serves as a senior technical expert for creating an integrated user experience across a broad set of technologies
The role
Responsible for developing and building IT solutions

Install and configure solutions, implement reusable components, translate technical requirements, assist with all stages of test data, develop interface stubs and simulators and perform script maintenance and updates

Build automated deployments through the use of configuration management technologies.
Deploy new modules and upgrades and complete fixes within the production environment and document knowledge transfer

Work closely with product management, and engineers to gather requirements and plan infrastructure changes.

Build infrastructure for new projects like public APIs, Analytics, 3rd party integrations, Batch Processing, Automations, etc.

Help us build out our cloud infrastructure and operation practices as we scale up

Manage Production environment on Amazon AWS and Azure and handle the operations of the cloud infrastructure.

Define and track metrics to monitor, improve reliability and MTTR, etc

Resolve production issues together with the engineering team

Build and maintain the department's next generation platform infrastructure and environment

Elaborate and introduce suitable tools for platform real time monitoring, alerting and trending

Be a key driver in our quest for Continuous Delivery, suggest best practices and potential improvements to our DevOps procedures and toolbox

Stay up to date with the DevOps best practices, tools and market trends.
Evaluate and recommend innovative solutions to be applied in the company

Integrate information security aspects in everything you do. Security is essential to our operations
Ensure continuing ability to scale and optimize

What we need to see from you
Your working experience:
5+ years of experience in designing, building and supporting multi-regional IaaS/PaaS solutions on Amazon AWS and/or Azure

3+ years hands-on experience operating production environments using Infrastructure as code (IaC) with Terraform, Consul and Ansible
1+ year of hands-on experience with Jenkins
1+ year of hands-on experience with Containers and Container Orchestration technologies
2+ years of hands-on experience with Configuration Management Tools such as Ansible, Puppet or Chef
Proven analytical and problem-solving abilities
Kowledge & Certifications:
AWS Certified SysOps Administrator

Deep understanding of cloud architecture and application deployment on Amazon AWS and Azure
Sound understanding of Identity & Access Management
Good understanding of what it takes to deliver successful projects
Able to work across multiple projects at the same time, involve subject matter experts when needed and interact with technology vendors
Able to manage tasks and projects through to completion
AWS Certified Advanced Networking is a plus
Language skills:
Excellent written and verbal communicator in English, comfortable interacting with colleagues at all seniority levels around the world
Soft skills:
Demonstrates the ability to work with a high level of autonomy and collaborates with teammates in a fast paced environment
Strong analytical and design skills, and attention to the detail
Love for learning and sharing your knowledge with the team

Keen to document systems and processes in a sustainable and maintainable way

Not hesitating to question the status quo and dare to propose the unexpected

Pay great attention to detail but doesn't lose the bigger picture
Strong cross-cultural and inter-personal communication skills
What we have to offer
A career within an innovative company with a unique corporate culture
Top rating on glassdoor/kununu
The option to work from home
A variety of training and development opportunities
We trust you - our working hours are flexible and not recorded!
With our employee share and recommendation program, you benefit from our success.
Top technical equipment for your new job!
No dress code - wear what you feel comfortable in!
Have we piqued your interest? 
If yes, we are looking forward to receiving your compelling application documents, including information on your availability (starting date) and salary expectations. Please use our online form to apply.
If you have the feeling that the position does not suit you... 
... you can still choose between two further options:
You submit your application and together we have a look on other open jobs that might be a better match with your wishes and skills. Perhaps we can find another opportunity to starting your journey at SoftwareONE.
You know someone who is even better suited for this job? Then feel free to use our referral program: Send us the application of your contact and receive a cash bonus if your referral is successful. (You can find more information about our program ConnectONE here).
#LI-NR1
What you should really know about us.
Strip away everything. Strip away our brand, strip away our buildings, strip away our offices. What are we left with? Our people. This is what makes SoftwareONE successful.
Passionate people who live and breathe our values every day, who delight our customers, every day, and who go above and beyond, every day. Our culture is unique, and I believe that having the right people, and empowering them to succeed, is the absolute key to our success.
Patrick Winter, Founder.
What we expect from our employees
Success at SoftwareONE is not defined by what you do for yourself, but by what you deliver for our customers, the business and for the employees around you. SoftwareONE employees are energized, agile and are laser focused on delivering world class Customer Satisfaction and results. Our leaders motivate and inspire their teams and provide a working environment that delivers incredible levels of Employee Satisfaction. We are Humble, have a very high degree of Integrity and are simply not interested in politics.
Our leaders operate with a high levels of Discipline but are able to work at Speed manage change in a global economy.
"SoftwareONE is an equal opportunity employer. With employee satisfaction as one of our core values, we are passionate about diversity and are committed to creating an inclusive environment for all of our employees. We want every employee to have the greatest experience of their career."
Job Function
Business IT
Business IT, Englisch, DevOps, Front-end, Cloud-Computing, DevOp, Software, Software-Entwicklung, Software-Test, ITbavaria.de, Empfehlungsbund
Dieser Job bzw. Stellenanzeige als 'Senior Cloud DevOps Engineer (gn)' ist für folgende Adressen ausgeschrieben: 81379 München in Bayern, 85586 Poing bei/in Ebersberg in Bayern und 81829 München bei/in Oberbayern in Bayern.
Arbeitgeberauszeichnungen
Kurzprofil der SoftwareONE Deutschland GmbH
SoftwareONE mit Hauptsitz in der Schweiz ist ein führender globaler Anbieter von End-to-End Software- und Cloud-Technologielösungen. Mit Kompetenzen entlang der gesamten Wertschöpfungskette unterstützt SoftwareONE Unternehmen bei der Konzeption und Umsetzung ihrer Technologie-Strategie, beim Kauf der richtigen Software- und Cloud-Lösungen zum richtigen Preis sowie bei der Verwaltung und Optimierung ihres Software-Bestands. Die Angebote von SoftwareONE sind über die eigenentwickelte digitale Plattform PyraCloud verbunden, die Kunden datenbasierte Informationen zur Verfügung stellt.
Mit rund 5.800 Mitarbeitern sowie Vertriebs- und Dienstleistungskapazitäten in 90 Ländern bietet SoftwareONE rund 65.000 Geschäftskunden Software- und Cloud-Lösungen von mehr als 7.500 Herstellern. Die Aktien von SoftwareONE (SWON) sind an der SIX Swiss Exchange notiert.
Wir bei SoftwareONE sind stolz auf unser kollegiales Arbeitsklima. Bei uns arbeiten Sie in einem innovativen Arbeitsumfeld, in dem Sie individuell über eine systematische Personalentwicklung gefördert werden und Ihre Potenziale optimal ausschöpfen können. Wir sind ständig auf der Suche nach Projektleitern, Support Engineers, Consultants und Softwaretestern für unsere Projekte im Umfeld von Microsoft, VMware und Skype zudem suchen wir Account Manager und Vertriebler.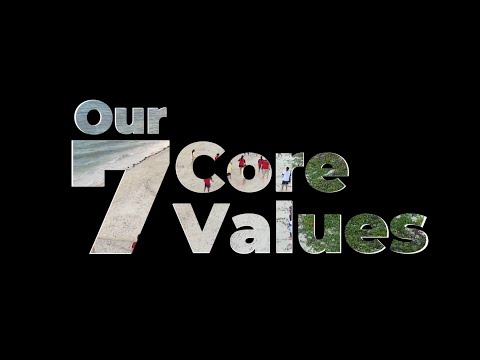 Veröffentlichungsdatum: 20.01.2022